ROC Clinic: excellence and commitment to your health
ROC Clinic is a patient-oriented centre, where we offer you a multidisciplinary team highly specialised in each urological pathology, with the most advanced and innovative technology to help you in the diagnosis, treatment, research and teaching of your illness.
ROC Clinic has a team of professionals, highly specialised in the different urological subspecialities to provide personalised and specific care for each case.
At ROC Clinic, we use the most advanced technology to offer our patients the most effective treatments and the most precise diagnostic methods. Always under the principles of safety, scientific reliability and constant innovation.
We care about the comfort of our patients, that is why our private Urology Centre is located in a privileged area in the heart of Madrid.
At ROC Clinic, we have the most advanced techniques to accurately and safely treat all urological pathologies with the best results.
News
ROC Clinic opens its doors in Madrid as the leading private medical-surgical clinic for advanced Urology in Spain. Led by Dr. Javier Romero-Otero, head of
Read More »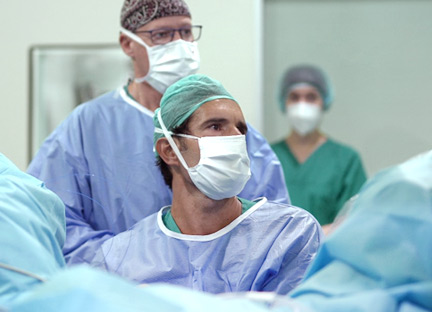 News
As recommended by the European Association of Urology, the first visit to Urology is recommended from the age of 45. This is true as long
Read More »
News
At ROC Clinic we take all the necessary measures against COVID-19 so that our patients' visit does not pose any risk to their safety.
Read More »
At Roc Clinic, we offer a people-oriented service; we call you.